WAIT…Your Order Is Not Complete!
[Do Not Hit The Back Button As It Could Create Multiple Charges On Your Credit Card.]
I HAVE ONE MORE SPECIAL OFFER FOR YOU BEFORE WE COMPLETE YOUR ORDER…
GET MY "GLUTEUS MAXIMUS EXERCISES" PROGRAM FOR HALF OFF!
The regular price for this program is $57…
but you can get it right now for just $29!
Why am I offering this specific program – my Gluteus Maximus Exercises program? Because it is the perfect complement to your Gluteus Medius Exercises program. You see, when you strengthen and heal BOTH your Gluteus Medius and your Gluteus Maximus, you can expect:
BETTER PERFORMANCE: more power and explosiveness in sports, cycling and running
BETTER POSTURE: the Gluteus Maximus plays an important role in maintaining an upright standing position
LESS BACK PAIN: the Gluteus Maximus provides lower back stability through its connection with the erector spinae and thoracolumbar fascia, and it also helps stabilize the pelvis
PREVENTION OF INJURY: for example, a weak Gluteus Maximus forces hamstring muscles to become dominant during hip extension, which can cause hamstring strains
And, let's not forget……………. A GREAT-LOOKING BUTT!
And more…
WARNING:
This is a ONE-TIME offer…
…after you leave this page, this offer will never be available again!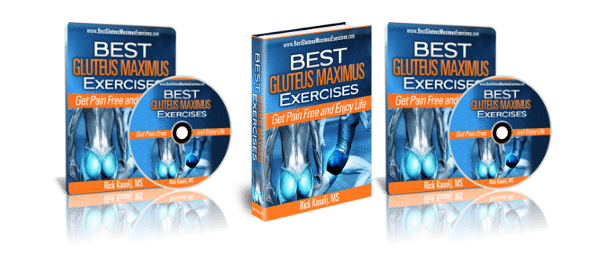 Click the Big Yellow Button Below
to Add This to Your Order Now!
Get GLUTEUS MAXIMUS EXERCISES for

Just $29

(Regular price = $57!)
YES! Add This to My Order Please
No thanks, I will pass on this HUGE DISCOUNT for now… and I realize I will NEVER have this opportunity again.